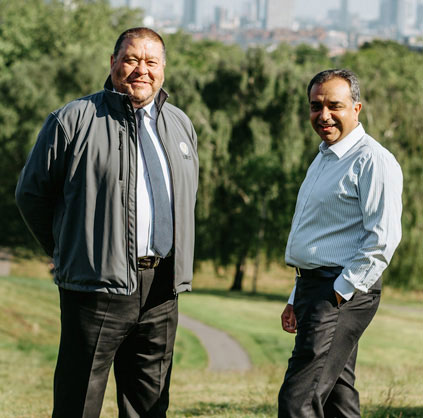 Even after thousands of builds, the sight of a work in progress is what I love most about my job. It's all about standing in the midst of a demolition zone with a vision of what's possible – and making it happen.

Managing Director
Welcome to Vision Construct!
A London-based construction company, we operate in both the residential, commercial and mixed-use sectors. With over 20 years' experience as a company and decades worth of expertise amongst our dedicated team, we are superbly equipped to effortlessly traverse our way through all manner of projects. Coupled with the passion and drive to create unforgettable homes, this gives us a unique edge over our competitors, putting us head and shoulders above the rest.
Our Vision
Simply put, we see our unmistakeable blend of cutting edge technology and traditional craftsmanship as a blueprint for the future of new build construction. All over London and across the M25, you'll see our vision reflected in the uncompromising quality of our luxury developments, affordable housing and refurbishments. If this is what you're looking for, we'd love to hear from you.
Our Mission
Our mission sets the bar high. By creating stylish, high spec homes that combine the newest innovations with exacting craftsmanship, we will show commitment to the highest standards in development, build and refurbishment.
This mission counts across every one of our service offerings -
As development partners, we will advise on every aspect of the build process; from locating and buying suitable properties, to gaining planning permission and maximising the potential of every site.
As building constructors, we will demonstrate our expertise by delivering all projects within budget and on time, whilst maintaining high levels of quality control.
When redeveloping buildings that are tired or have lost their original function, we will transform them into fashionable new homes that incorporate the latest energy savings devices whilst preserving their heritage.